PROMATE Cradle free mini magnetic mount for smartphones & tablets 360 degree rotatable. Secure anti-slip grip.
Magmini-2 is a new cradle-less magnetic mounting system designed to keep your device exactly where you want it. Effortlessly attach and detach your device with just one hand. Perfect for smartphones, tablets and any other digital device, this adhesive-backed mount secures your device to any flat surface with an attractive "floating" look.
Features:
360° Rotatable
Secure Anti-Slip Grip
Secure Magnetic Holder
Built for Smartphones
Ultra-Slim Design
Universal Compatibility
Quick And Easy Installation
The Promate Magnetic Holder allows you to mount onto any flat surface with using the 3M sticker - like dashboards, tables, walls, desks and bedside cabinets, making this mount a great choice no matter where you want to place it or which phone you want to mount on it. You simply need to attach the included magnetic plate to your phone or case. This creates a strong magnetic hold, keeping your smartphone secure and visible while you get on with your day.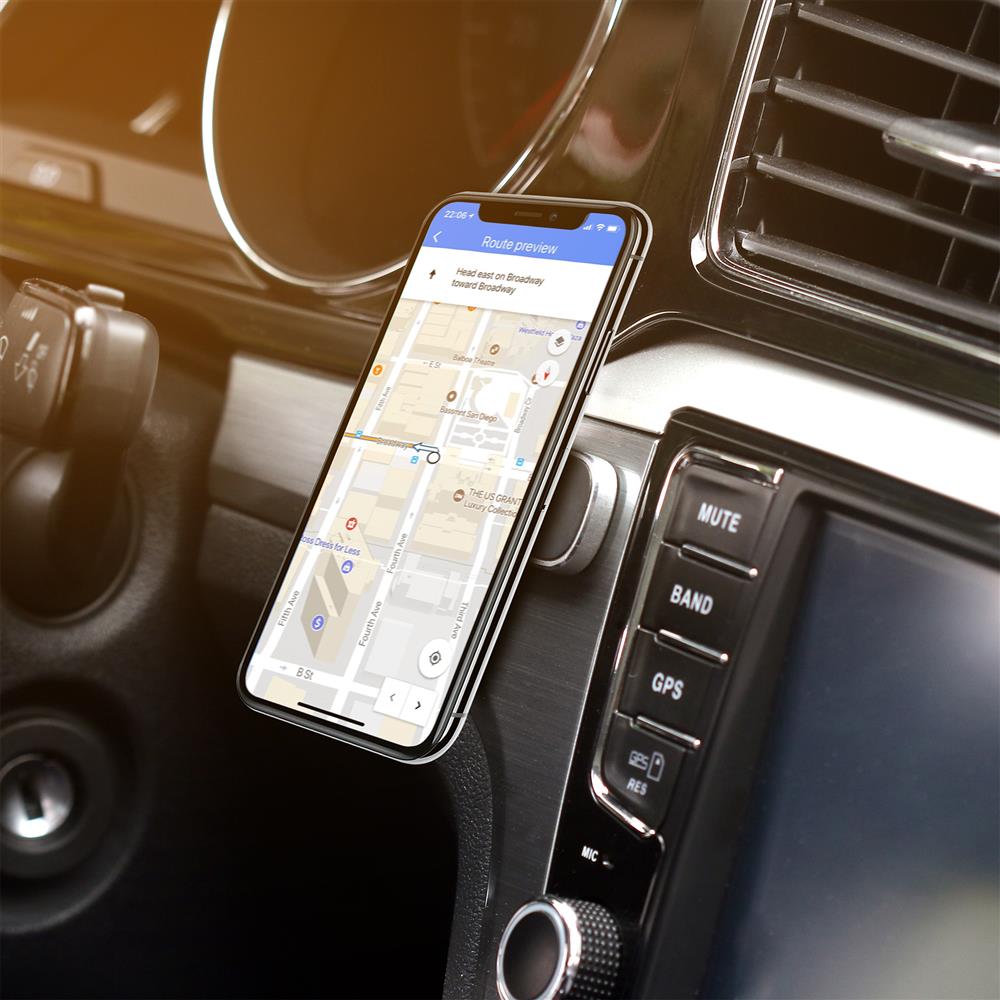 Effortless, Fast Docking With One Hand
The simple design makes attaching and removing your device a quick and easy process. No fiddling around with arms to achieve the most secure fit and certainly no aggravation, the Promate MagMini-2 Universal Surface Holder System has been designed so that with just one hand you can easily attach and remove your smartphone or tablet. Within a second, you can be ready to watch your favourite film or Skype with friends.
Case Compatible Design
The Promate MagMini-2's unique magnetic design not only allows for quick and hassle-free docking, it also allows you to leave your case on no matter what style you have attached. From slim polycarbonate cases to tough bulky rugged cases, the Promate MagMini-2 can handle it all. This means you get all the benefits of having a quick and easy docking system, while your phone stays safe and protected.
360° Rotation Creates The Perfect Viewing Angle
With a strong and sturdy magnetic hold, the Promate Magnetic Holder gives you the freedom to position your device at any angle you see fit. This provides a comfortable and enjoyable viewing experience at your desk, or anywhere else you choose to position it, allowing you to stay up to date with alerts, watch media or conduct video calls.
Metallic And Adhesive Plate
Equipped with round and metallic rectangle plates. The metallic plate for magnet can simply be placed between the device and its case. The adhesive metal plate also can stick to the back of your device directly without a case.
Universal Design, Compatible With All Smartphones
The Magnetic Mount's cradle-free design allows for complete universal compatibility. This allows any smartphone, no matter how big or small, to work with the Promate MagMini-2 Magnetic Mount. Mount any device (smartphone, tablet, MP3 player, GPS) with an attractive "floating" look.
Datasheet