PROMATE Universal Mobile Grip for Smartphones, GPS, Handheld, Easy to Use AC Vent Locking Mechanism, 360 Degree Rotation, Anti-slip Clips. Black Colour.
With a sturdy support system, Clutch is a perfect AC vent grip mount for all your devices. The anti-slip clips on the back firmly  into the car's AC vent, allowing for smoother, hands-free usage. The stylish design doesn't get in the way of your screen and can be used with a wide range of devices, including smartphones, tablets and MP3 players.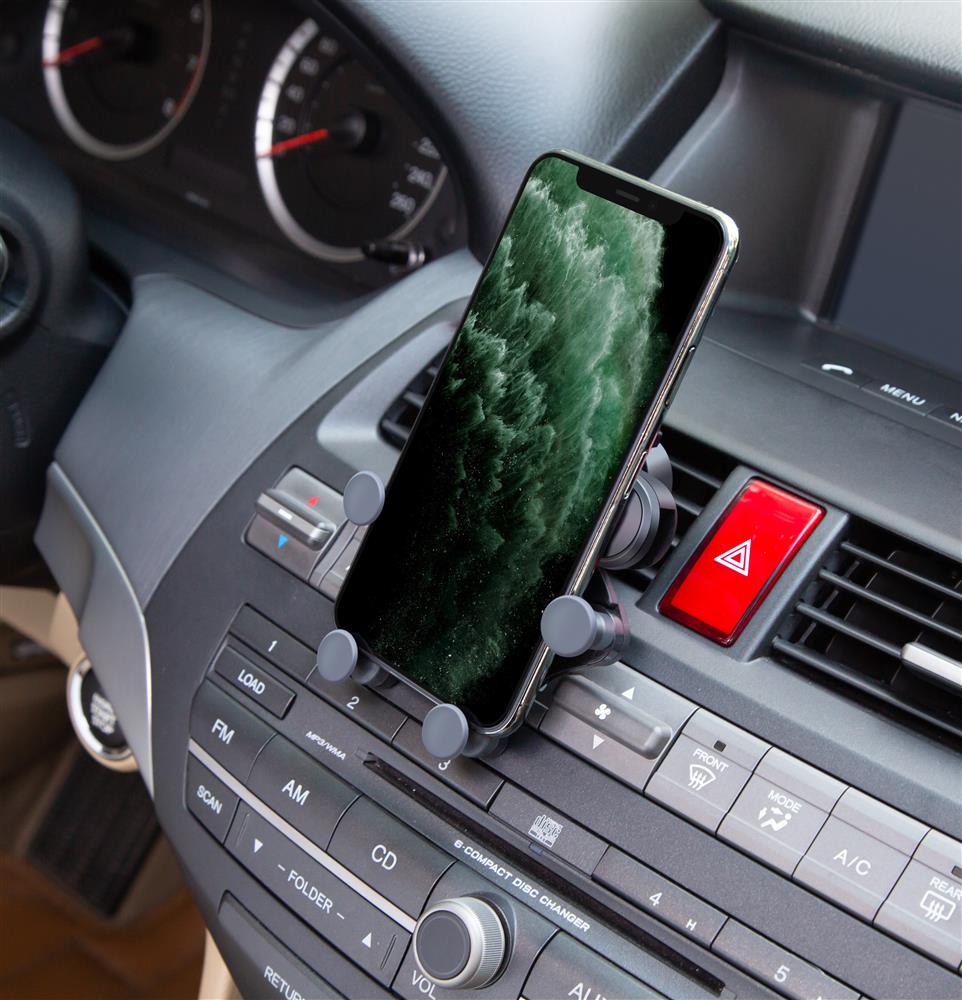 FEATURES:
The side clamps hold your device ?rmly and wouldn't fall o? while driving on a high road or sudden braking
Clutch's anti-slip clips lock in easily on to the car's AC vent making it ultra-convenient for usage
The easy-to-use AC vent mount allows for one-hand operation and ensures safety. 
The car AC vent mount doesn't block your device's screen as the mount adjusts according to the device
Clutch is compatible with all devices including smartphones, tablets and MP3 players
This holder comes with a 360° swivel head that can be tilted to ?t your optimum viewing angle is it landscape or portrait.