The Urbanite is designed to carry a surprising amount of gear without becoming too bulky or overbearing. This fashionable vertical messenger works great as a laptop sling or as your favourite general-use bag. Its construction includes durable, high-quality body fabric, stylish leather and metal accents, and tonnes of useful compartments and other unique features that set the Urbanite apart from the crowd.This bag easily fits laptops up to 14.1" or a MacBook Pro in a dedicated compartment that opens a full 180 degrees for easy loading. This feature also eases travel by allowing you to pass through airport security checkpoints without having to remove your device from its compartment. The Urbanite fits your laptop snugly inside a separate well-padded and felt-lined slot that protects it from bumps and scratches to give you peace of mind while on-the-go.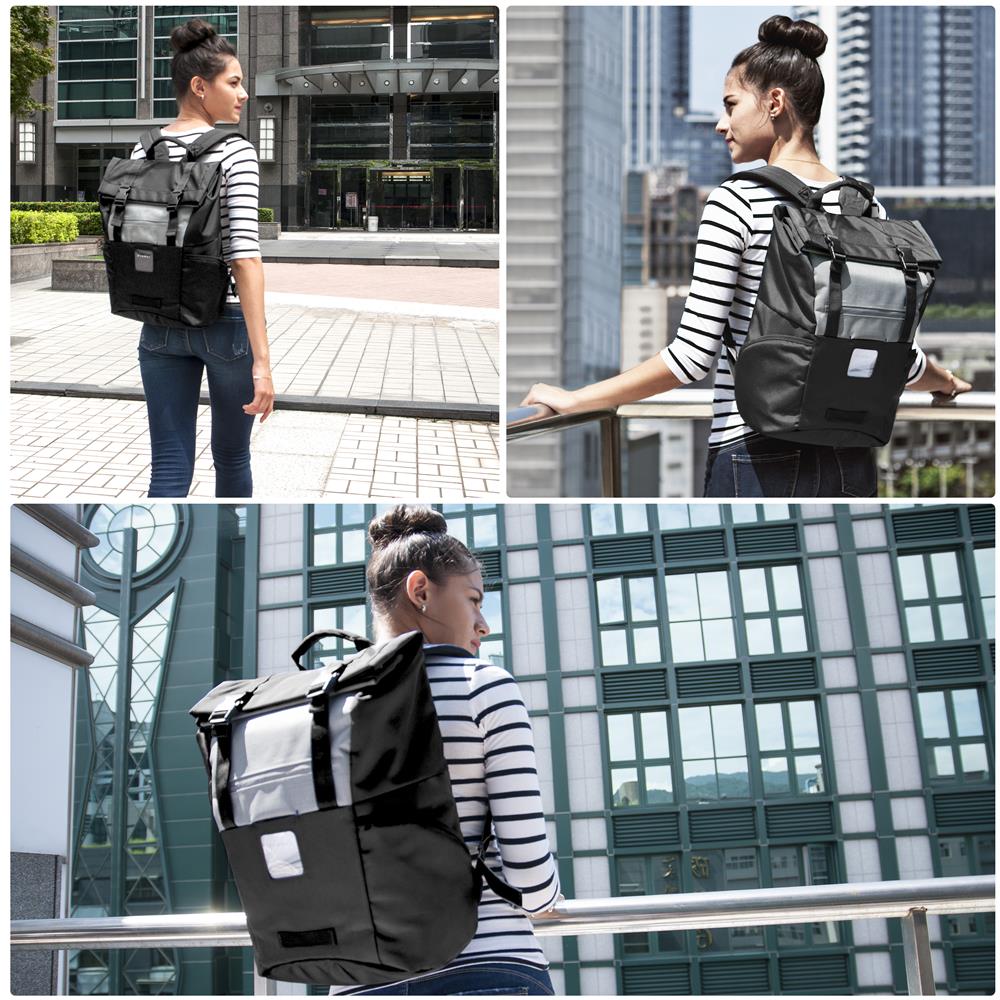 The Urbanite Vertical Messenger - Conquer The Urban Jungle
For your daily commute or business travel, choose the metropolitan look and versatile function of the Urbanite Vertical Messenger. This fashionable vertical messenger works great as a laptop sling or as your favorite everyday bag, and the slim and sleek profile carries a surprising amount of gear without becoming too bulky. With felt-lined spaces to hold both a tablet and a laptop, it can manage all your technology, plus organize your folders and reports, traveling essentials and even additional peripherals. It's constructed with high quality body fabric, stylish leather and metal accents, and tons of useful compartments – the Urbanite helps you conquer the urban jungle.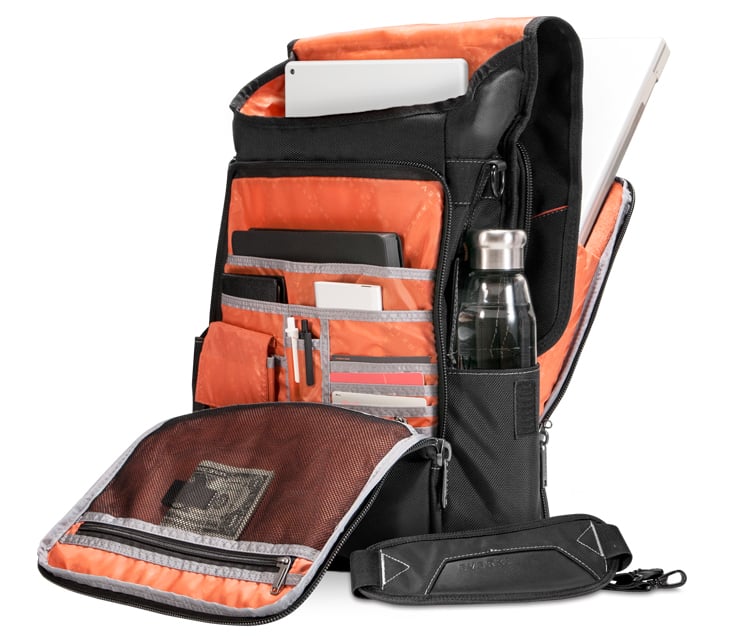 EVERKI's Intuitive Design
The dedicated laptop compartment of the Urbanite can easily handle a 14.1-inch laptop or a 15-inch MacBook Pro; and its travel friendly design helps you breeze through security checkpoints. Access the front compartment with the speed release buckles and you'll find a multiplicity of pockets, slots and pouches to keep everything you need right at your fingertips. Inside the main compartment, a felt-lined pocket will keep your iPad or Kindle safe; and there's even more space for books, folders or reading material – and room enough for a sweater or light jacket. And on the sides – you'll appreciate the multi-functioning pockets for water or smaller technology.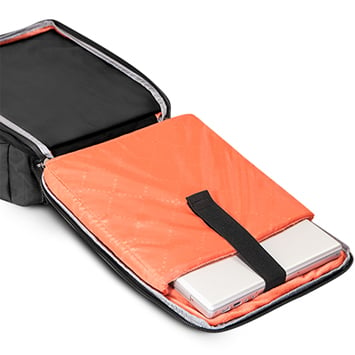 Travel Friendly Laptop Compartment
The Urbanite comes equipped with a dedicated laptop compartment that's Checkpoint Friendly. Simply open the Urbanite up 180 degrees, lay it flat, and quickly pass through the scanner. Should you need to remove your laptop, you can access it easily without removing other contents.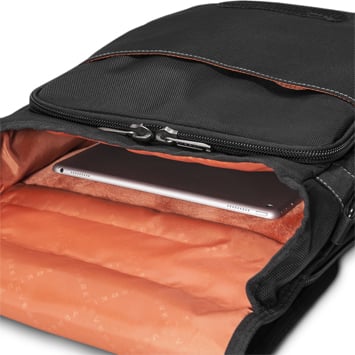 Felt-Lined IPad/Kindle/Tablet Pocket
The Urbanite has a separate, fully lined tablet pocket to safely stow your iPad or Kindle. Super-soft felt will keep your tablet safe and secure, and your device won't rub against anything else you have in your bag.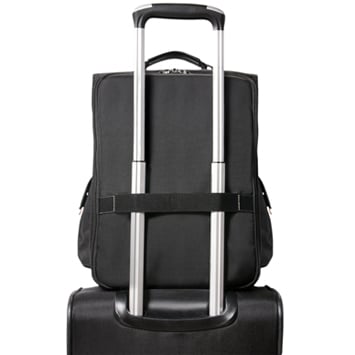 Trolley Handle Pass-Through
When traveling with many bags, the trolley handle pass-through on the back of the Urbanite allows you to double your efforts. Simply slip the Urbanite onto the handle of your luggage and you're ready to wheel through the airport.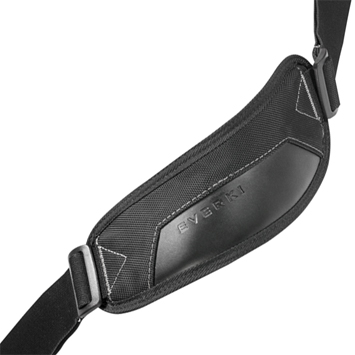 Ergonomic Two-Way Adjustable Shoulder Strap
The Urbanite incorporates a contoured and removable shoulder strap system to ergonomically balance the load and reduce muscle strain. Dual quick-adjust buckles let you adjust the strap to your desired length, and a large, non-slip shoulder pad conforms to your shoulder. That's smart design.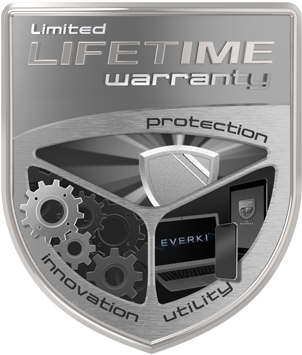 Peace Of Mind
EVERKI makes products of value because we value our relationships. Every product EVERKI makes comes with our Limited Lifetime Warranty which covers manufacturing defects over the entire life of the product. EVERKI. We give you peace of mind.
Specification